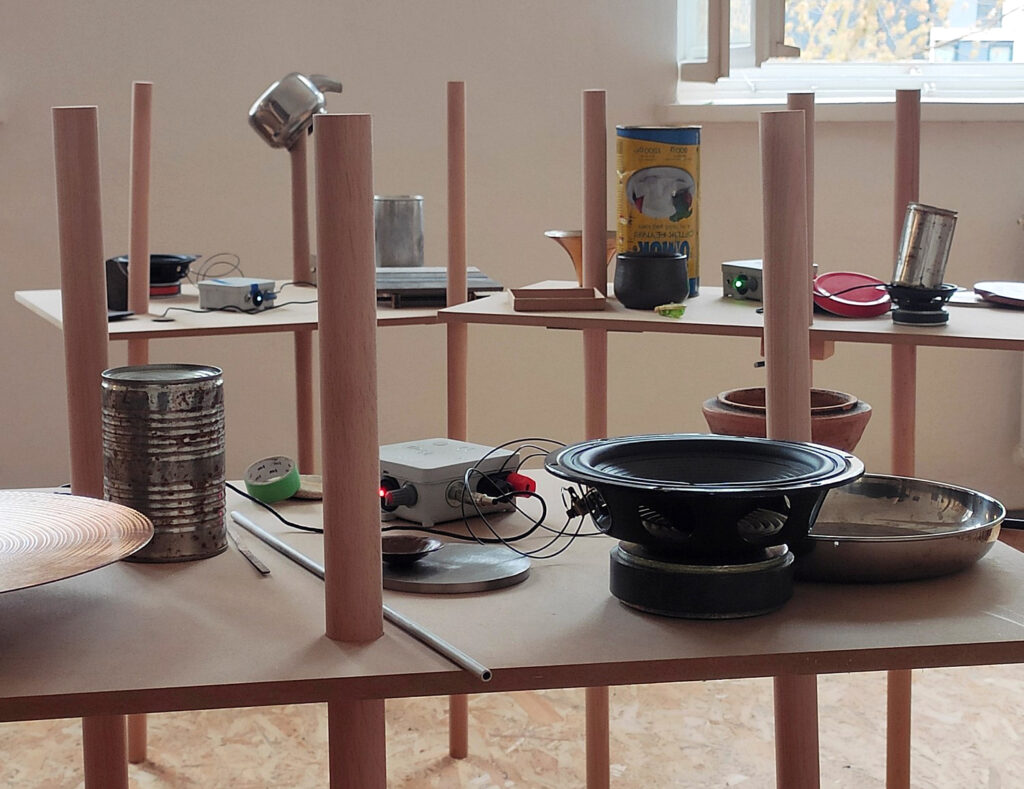 Performance / concert
Happy to perform a solo on saturday – in cooperation with three shaky unstable three-leged tables. They will help my feedbacks to be even more fragile and my performance to be more spatial and filled with even more surprise than usual.
I say thanks a lot to Marco Goldenstein for this invitation to perform at the closing event of his exhibition of 'constructivist' callcenter drawings "I don't see a system…" and let me try out a new thing with my 'constructivist' tables.
9. April 2022
Doors 19:00
Performance 20:00
WK Walden Kunstausstellungen
Fuldastr. 56
12043 Berlin
3G (mit Maske)