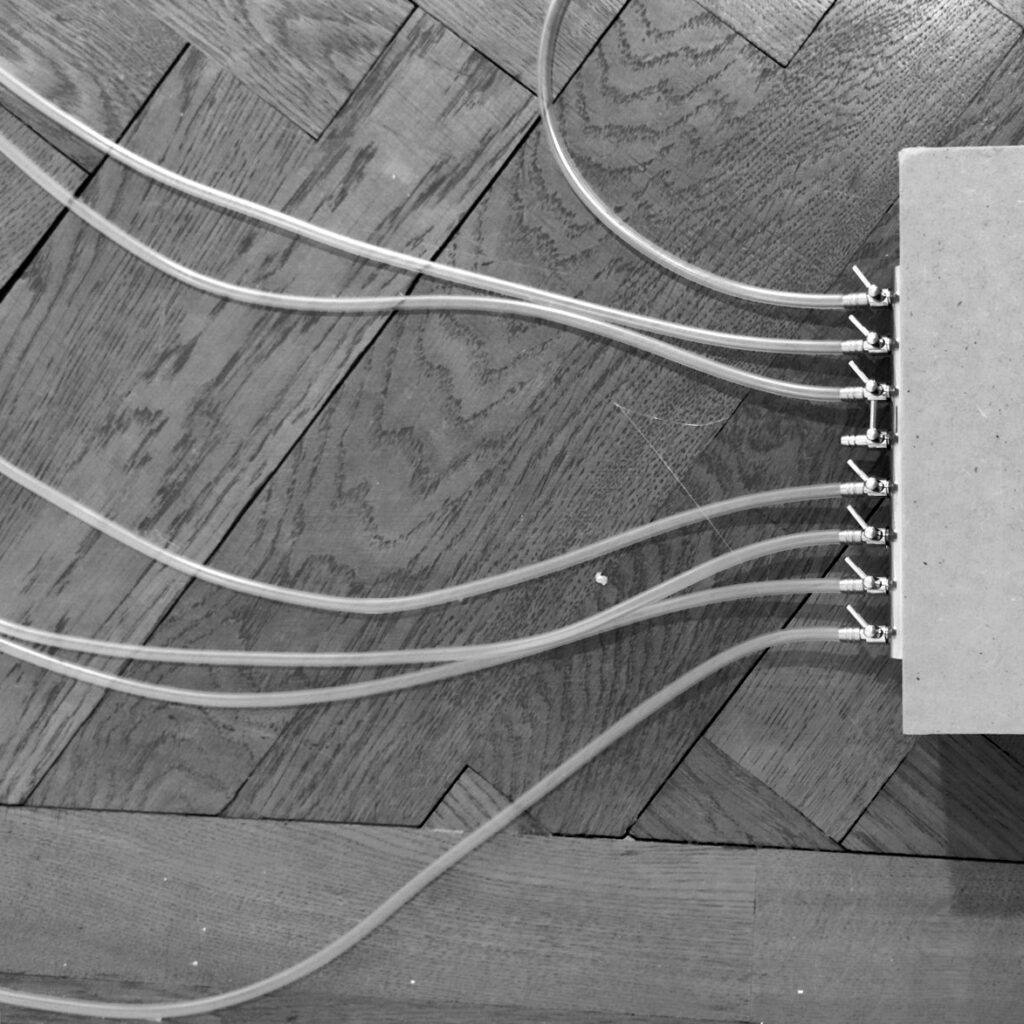 Stipend / Project

I am very happy and lucky to recieve the Neustart Kultur stipend from Stiftung Kunstfonds during the coming months (May – October 2022) in order to work an my new performance instrument Hydro Pneuma. 
I will be working on the construction of an instrument that combines many of the kinetic mechanisms which I discovered when building my water- and air-driven installations. So far, I couldn't use many of these discoveries in the installations, since they seem to afford or demand another way of timing. This is why I am very much looking forward to finally make use of them as part of a playable performance tool.
Info and surprises will follow! For now: thank you, Stiftung Kunstfonds!