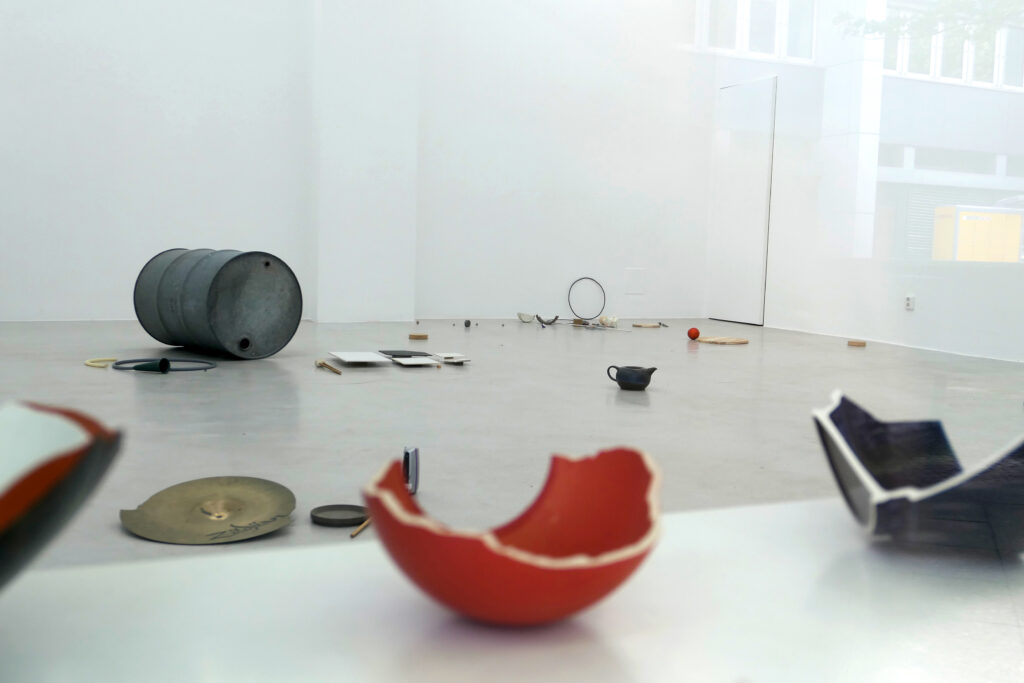 Solo Performances
Looking forward to play two very different solo concerts this coming weekend. Both in Berlin Wedding.
~~~~~
First one with my table of feedbacks, objects and winds at Cittipunkt, sharing the night with superbe Duo Kraphük from Cologne.
Friday, 23. September 2022
19:30h
Kraphük – Elisa Kühnl / Jiyun Park
Peter Strickmann – solo
Cittipunkt
Brüsseler Str. 36a
13353 Berlin
~~~~~
Second one with a bunch of shards, a spatial approach and a new row of tiles that I compiled for that open studios event at Atelierhaus Ackerstraße / Studio Rolf Giegold.
Saturday, 24. September 2022
17:00h
Peter Strickmann – solo
Atelierhaus Ackerstraße
Ackerstr. 81
13555 Berlin
Open: 13:00 – 21:00, Performance: 17:00 at Studio Rolf Giegold
~~~~~
Thanks a lot to Pitt Wenninger who co-runs Cittipunkt and just starts a concert series at this rather new art-/off-/project-space in Berlin Wedding. And thanks to Rolf Giegold who kindly invited me to be a guest in his studio and a neighbour of his works at Atelierhaus Ackerstraße.