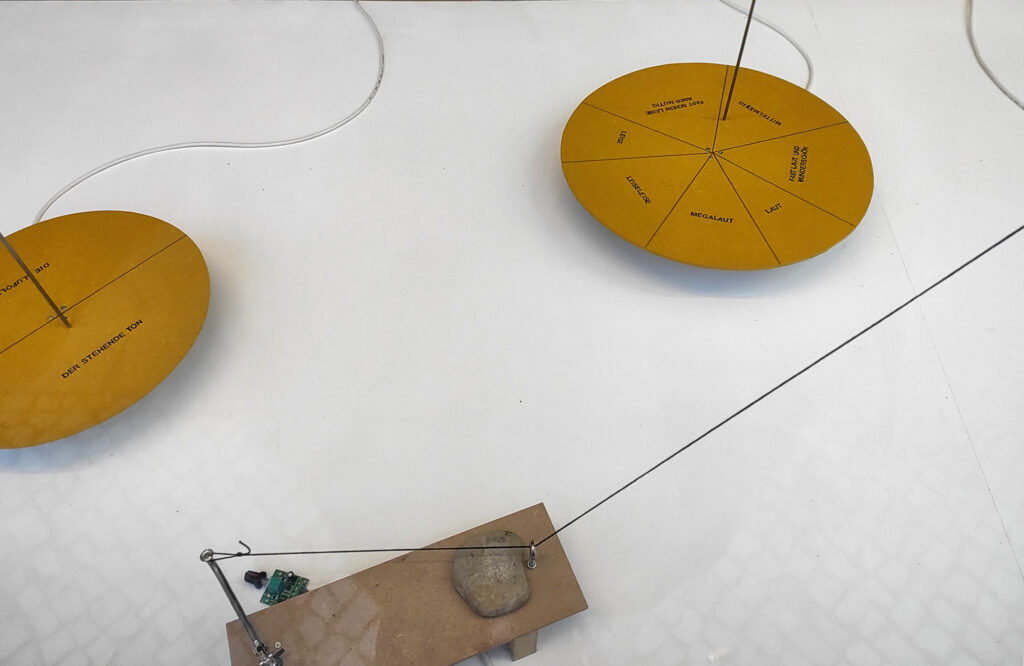 Windowexhibition / Performance
recollecting fancy
by Peter Strickmann
21.-29.01. 2022
OPENING: Friday, 21.01., 18:00h, plus
Soundperformance: 18:30h
CLOSING EVENT: Saturday, 18:00h plus:
Soundperformance: 18:30h
2G+
please make sure to come vaxxed AND tested!
As part of the Vorspiel 2022 programm of transmediale/CTM
ZÖNOTÉKA
Hobrechtstr. 54
12047 Berlin-Neukölln
(close to Hermannplatz)
_____
A simple kinetic installation sets a group of text-scores in motion. Its ambiguous and unfixed wordplays appear as event/listening-choreographies which are meant to be performed or imagined in front of Zönoteka's storewindow.
The installation resides in the midst of multiple found objects, costumbuilt instruments and feedback arrangements that will be handled and brought to sound during two performances. Together, these objects and the installation, appear as a landscape of possible sounds and noises.