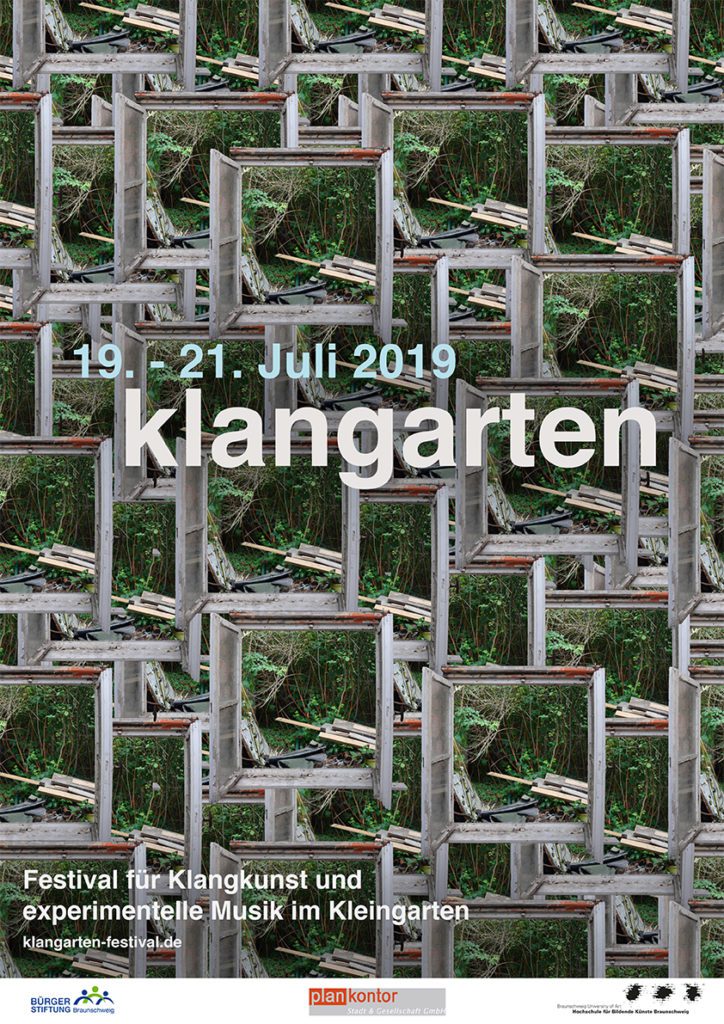 Performance
19. – 21.8. 2019
This sound-festival is situated in a private garden in Braunschweig. Three days of performance, installation and audio-works for headphones. I'll perform open air on saturday 20th. 
Sa, 20.8. 2019
Peter Strickmann, solo – objects, winds, feedback
Artists: Gopal Beduneau, Flinte, Ioa Beduneau, Satyavan Beduneau, Tutoriel, Stefan Roigk, MTF, Peter Strickmann, Emilie Schmidt, Bomber_harris, quote, Heiko Wommelsdorf, Frieder Falk, Bass & Wasser, Max Jeromin, Manuel Silberbach, Max Hoppe/Vogelstreifzug.
Klangarten – Festival für Klangkunst und experimentelle Musik im Kleingarten
Weinbergstraße
338118 Braunschweig