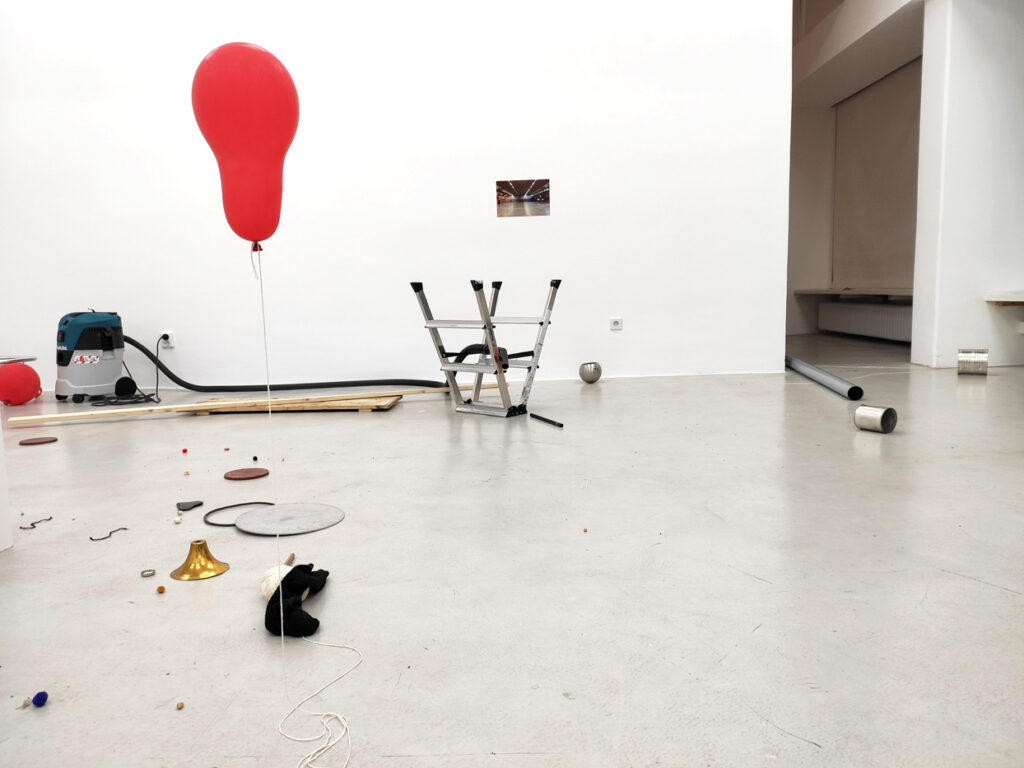 scenic sound performance
Marius Buck and Peter Strickmann will create a scenic musical piece for and with the empty Saarbrücken "Manufaktur der Schönen Dinge" to be performed on Friday, April 21st.
Since 2015, the two artists, instrument makers and experimenters have been playing together in the six-piece improv ensemble Spemakh, and in 2021 began to work increasingly on scenic performances as a duo. The building blocks of such performances are found objects, sounding installations, emphatic humor, the site itself, and a variety of self-designed instruments. . . This time, the modular, scenic, site-specific composition "SzenenKatalog" also serves as a basis, which will be tried out and expanded in the process and performance.
With kind support from Landeshauptstadt Saarbrücken.
Manufaktur der Schönen Dinge
Großherzog Friredrich Straße 95
66121 Saarbrücken
April 21st 2023
doors 19:30, concert 20:00