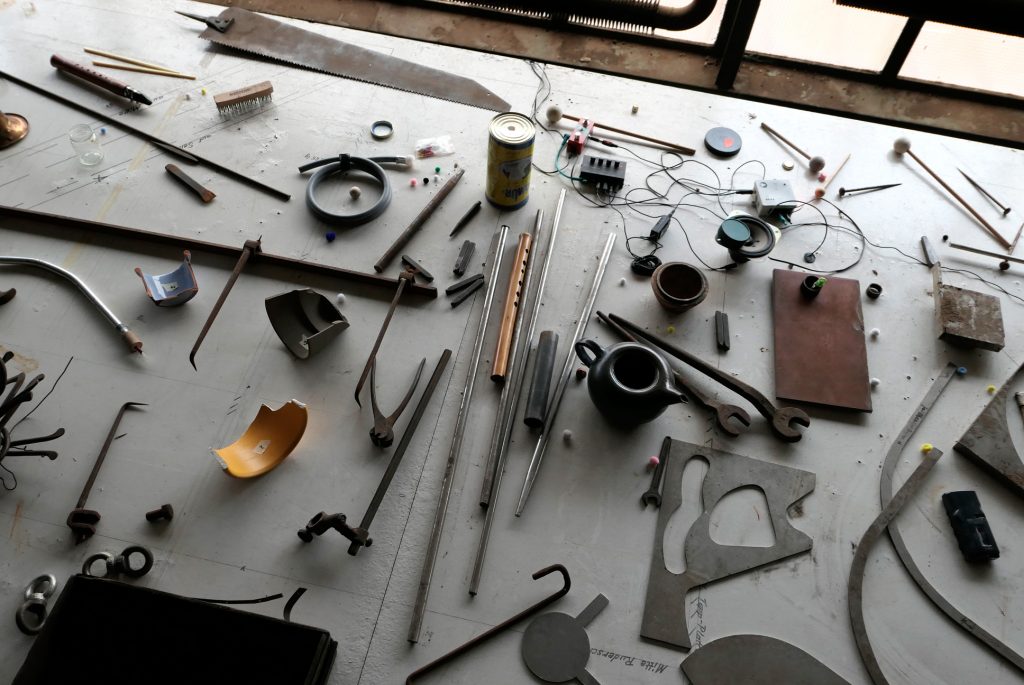 Concert / Performance
29/11 2018
19:00
free entrance
I am performing a solo set at the  opening of the exhibition "PUSH AND GO vom spielerischen Umgang mit der Kopiermashine" wich is part of this year's excellent Shiny Toys Festival and was curated by Mari Lena Rapprich. The core-event of the festival is happening on December 1st.
Peter Strickmann  – solo
Objects, winds, feedback
The exhibition presents works by: Rosy Beyelschmidt, Marion Bösen, James Durand, Daria Huddy, Karl Hermann Möller, Jürgen O.Olbrich, Jean-François Robic, The Rapid Publisher, Klaus Urbons and more.
Makroscope
Friedrich Ebert Str 48
D-45468 Mülheim/Ruhr
Festival details: shinytoys.eu