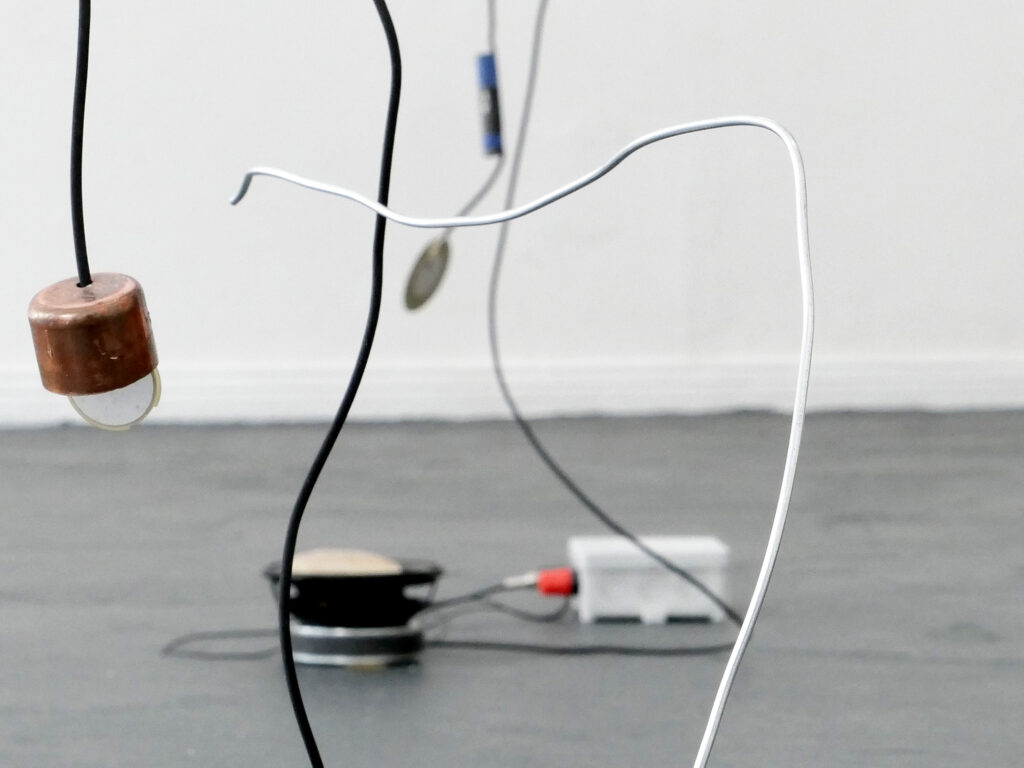 Solo exhibition
03.-05.12.2021
Opening: Friday, 03.12., from 16:00h
Soundperformance: Saturday, 04.12., 19:00h, Peter Strickmann – solo
Open: Saturday/Sunday 14:00 – 19:00
In the exhibition "Rezepte und Empfehlungen" at Galerie 21, the artist and sound performer Peter Strickmann presents a sound installation, as well as a variety of his graphic poems and text-based Handlungsempfehlungen (performance scores).
The texts and drawings appear as absurd multiple choice tests, simple performance scores, personal memory notes, endless table poems and ambitious audio choreographies. They use a very personal language and playfully address the individual imagination or the neglected auditory memory of the reader.
Alongside the drawings, the sound installation "Rücksprachen" performs its brittle sounds throughout the exhibition space. Microphones and objects hang above the speakers on the floor, wander up and down and comment on the situation with their voice-like sounds.
On Saturday, 4 December at 7 pm, Peter Strickmann will perform together with the sound installation, using some of his self-made instruments, found objects, and feedback manipulations.
Galerie 21
im Künstler*innenhaus Vorwerkstift
Vorwerkstr. 21
20357 Hamburg