Mellow Toes
Vinyl record / LP, 2018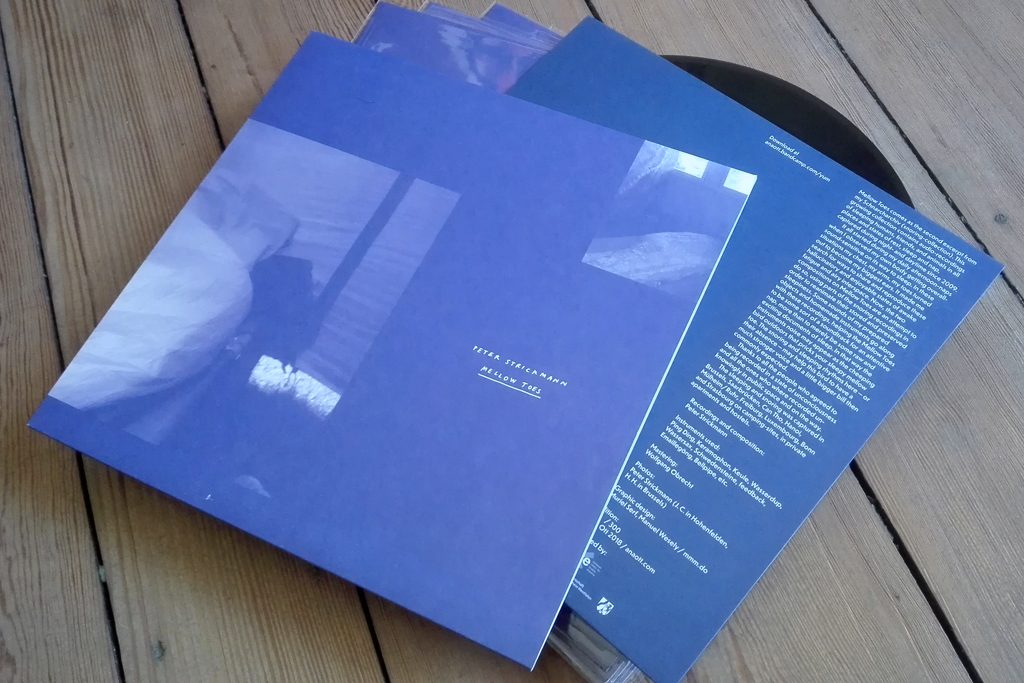 Mellow Toes contains two compositions of sleeping and snoring sounds from my long run Snoring Archive. The field-recorded sleepiness was captured in all places and states of rest and sleep and is accompanied by the noise of my prepared objects and homemade instruments. Coming as an invitation to a body-phonographic listening in a state of awake fatigue and airy interspace.
Recordings and composition: Peter Strickmann / Instruments used: Ceramophon, Keule, Ping Ding, Wasserdup, Schwedensteine, feedback, Emaillegöng, Stahlrohr, etc. / Mastering: Wolfgang Obrecht / Layout: Manuel Wesely, Muriel Serf (mmm.do) / Edition: 300 / Published by: Ana Ott, 2018, AO018
Side A: Mellow – 19:26 min. / Side B: Toes – 19:46 min.
Funded by: Ministerium für Kultur und Wissenschaft des Landes Nordrhein-Westfalen (ecce / IKF, 2017).
_